How does Credit Resource Solutions operate?
Credit Resource Solutions are a debt recovery agency who specialise in collecting unpaid debt.
If you've failed to make payments to your creditors, we may contact you to set up an arrangement to repay your outstanding balances.
Wanting to speak to someone about your account?
Visit our
customer portal
Our website is a great tool to set up repayment plans (where possible), speak to an agent or leave us a message about your current circumstances.

We are here to help you find the right way forward.

If you just want to speak to us about your account, we're more than happy to listen and point you in the right direction.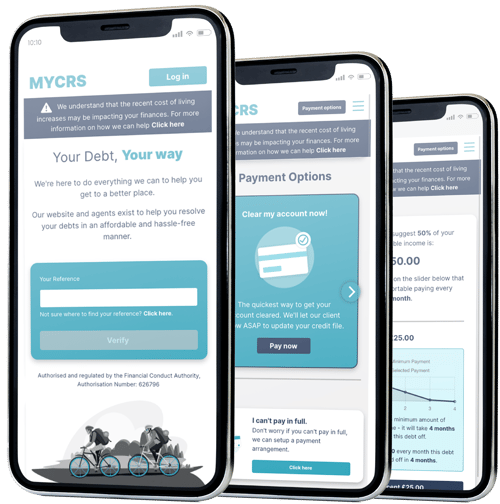 Looking for more information on your account?
Visit our
customer portal
You can find all the information regarding your account by
logging into our customer portal.