Why should I contact CRS?
It's the quickest way to get your account resolved.
We're experts in personalising payment plans or dealing with any queries that you may have.
Engaging with us is also the best way to stop your account from escalating.
It's understandable that you may feel worried or anxious about being contacted, but, fear not, we're on hand to help!
Wanting to speak to someone about your account?
Visit our
customer portal
Our website is a great tool to set up repayment plans (where possible), speak to an agent or leave us a message about your current circumstances.

We are here to help you find the right way forward.

If you just want to speak to us about your account, we're more than happy to listen and point you in the right direction.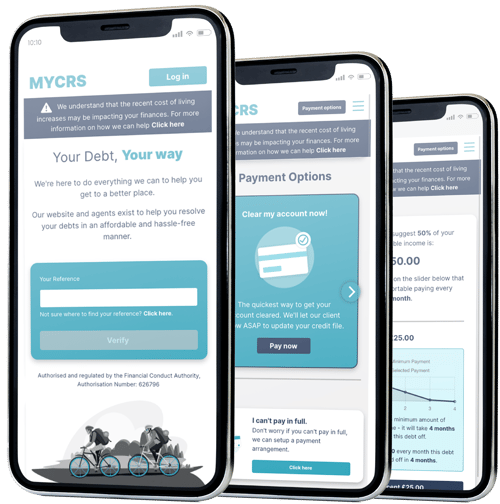 Looking for more information on your account?
Visit our
customer portal
You can find all the information regarding your account by
logging into our customer portal.