Do you really owe debt collection agencies money?
Once your debt is passed or sold to the debt collection agency, you now owe the money to the owners of that debt.
The debt owner must follow the same rules as your original creditor when they collect the debt, and you keep all the same legal rights.
Wanting to speak to someone about your account?
Visit our
customer portal
Our website is a great tool to set up repayment plans (where possible), speak to an agent or leave us a message about your current circumstances.

We are here to help you find the right way forward.

If you just want to speak to us about your account, we're more than happy to listen and point you in the right direction.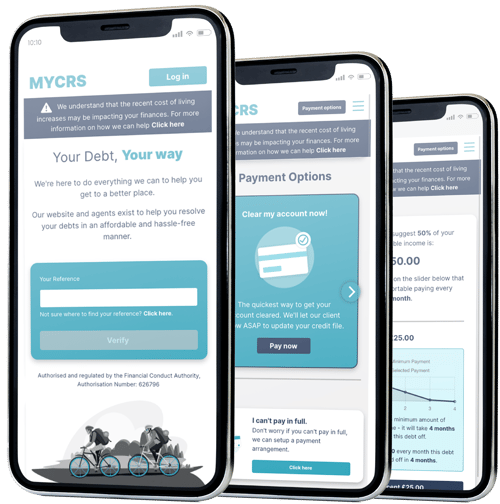 Looking for more information on your account?
Visit our
customer portal
You can find all the information regarding your account by
logging into our customer portal.